2016-2017 Path to Net Zero Energy
Workshop Series
ACAT is thrilled to once again offer the Path to Net Zero Energy workshop series. Net Zero Energy (NZE) buildings are homes and businesses that produce as much energy as they use. The workshop series is about finding your own path to Net Zero Energy with energy efficiency and renewable energy.
March 24 Brewing up Zero Energy Homes in Alaska
6:30-8:30PM, March 24, 2017 • 49th State Brewing, Anchorage, AK
COST: Free to ACAT members, $10 for non-members (Additional fee of $40 for 2 Residential CEUs)
RSVP to: info@acat.org, or 907.229.1982
Come  join us to hear Karl Kassel and Bruno Grunau talk about building and living in a Zero Energy home in Alaska. The two men live in Fairbanks, one of the coldest cities in the country where the cost of heating and lighting a home can run more than a monthly mortgage payment. Yet they both pay a fraction of the energy bills of their neighbors. Last year, Kassel, who serves as mayor for the Fairbanks North Star paid just $250 to heat and light the 1,800 square-foot home he shares with his wife.
Grunau spent just $1,500 last year on utilities for his family's 1,450 square-foot home, less than a fifth of the typical Fairbanks energy bill. Neither are into living in cramped, uncomfortable homes. Rather they are part of a growing number of Alaskans coupling smart energy efficient building techniques with renewable energy systems to create Zero Energy or near Zero Energy homes that are not only light on energy bills but more comfortable and healthy to live in. Grunau and Kassel will discuss the costs, building techniques and benefits they have seen from their homes.
Thank you to Alaska Housing Financing Corporation for their support of this event!
---
PAST WORKSHOPS
Oct. 15, 2016 How to Zero Your Electric Bill

Long time Palmer-based Architect Jason Collins, a certified Energy Auditor and a USGBC LEED Accredited Professional, provided a step-by-step overview on how to reduce your electric bill starting with lighting and plug loads and down to appliances  and heating. He used his own house as an example which he took from an average of 26kwh/day down to 3kwh/day, saving the homeowners about $1,500 a year. He also discussed factors to consider for offsetting your electrical use with solar power. MORE DETAILS & PRESENTATION
May 6, 2016 Commercial LED Lighting for Alaska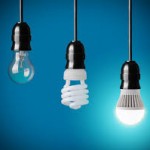 Thank you to Dave Inman for a terrific workshop on Commercial LED Lighting. This workshop was geared toward installers, commercial and industrial building owners and government officials interested in the options, pitfalls, and potential cost savings from various LED lighting options. MORE DETAILS & PRESENTATION

Feb. 26, 2016 and April 23, 2016 Solar Works in Alaska
This workshop covers the costs, installation, and the technical, site and safety issues to consider and evaluate in setting up your solar electric power system. Learn from presenters who have installed systems and from real data on payback and performance of other on-grid and off-grid systems up and running in Alaska. MORE
May 2, 2015: Navigating Your Path to Net Zero Energy
This hands-on workshop with architect Jason Collins was a chance to get expert personal help with the details of your own building projects. This is a repeating class.
Feb. 20 & 21,2015: Heating & Ventilation Systems for NZE Homes
Come learn about Net Zero homes and Passive House construction, focusing on the heating and ventilation of ultra efficient buildings in cold climates. We will be discussing the necessary types of heating systems for these buildings, focusing on Heat Pump technology, Masonry Heaters, Solar Thermal and Heat Storage. In addition we will be discussing proper ways to ensure healthy Indoor Air Quality (IAQ), with the use of a new generation of HRV/ERV technologies. MORE
Jan. 23 & 24, 2015: Building a Net Zero Energy Home in Southcentral Alaska
This workshop covered benchmarks and design elements of NZE homes, focusing on details appropriate to homes in Southcentral Alaska. MORE
November 21 & 22, 2014: Intro to Net Zero for Cold Climates
Net Zero Energy (NZE) homes are a growing market nationwide with hundreds of NZE homes being built every year, and contractors now offering an NZE option for their customers. Attendees learned more about this emerging market nationwide as well as heard case studies of projects in Alaska and got an overview of some of the basic design and construction strategies for Alaska for achieving very low and/or net zero energy (NZE) use in both new construction and retrofit projects. MORE
April 25 & 26, 2014: Getting to Net Zero Effectively in Production & Custom Homes
Net Zero Energy homes produce as much energy as they use. Massachusetts-based Net Zero Energy builder R. Carter Scott and his company Transformations, Inc. have been featured in Fine HomeBuilding Magazine and Solar Today for their work building Net Zero Energy communities that produce as much energy as they use. Join us for this workshop with Carter to hear what he has done and cover the basics of "Getting to Zero Energy" in a cold climate for builders and homeowners.
March 28, 2014: Zero Energy Building – Affordability and Future in Home Construction
Peter Amerongen, President of Habitat Studio and Workshop, Ltd. and one of Canada's Leading Green Builders, presented on Net Zero Building from design to affordability in this 2-hour webinar targeted at professional home builders and those interested in Net Zero building. MORE
Feb. 22, 2014: How To Wrap It Up with REMOTE WALLS – Comfortable & Cozy in Your Super Insulated Home
Energy Consultant Margaret Subers gave this hands-on workshop on REMOTE Wall Systems at Mat-Su College.
Jan 10 & 11, 2014 "Building a Happy Home: Comfortable, Efficient & Affordable"
Certified Passive House consultant & Anchorage homeowner Matt Oster discussed the details of how he created a more comfortable energy efficient home and reduced his heating costs by 83%. MORE INFO
Nov. 1-2, 2013: Practical Solutions for Building Net Zero Energy in Alaska
Fairbanks builder Thorsten Chlupp & Passive House expert Prudence Ferreira offered a wealth of information and experience  looking at Net Zero Energy building in Alaska, including homes Thorsten has built in Fairbanks. MORE INFO

Oct. 19, 2013: Navigating Your Path to Net Zero Energy
Thanks to Jason Collins for leading us through a comprehensive exercise on navigating a path to Net Zero Energy on our own project, whether it be a retrofit or new construction.  We will be offering this workshop again in the future. If you missed it and want to be notified when it's offered again, email Stephanie at sjnowers@mtaonline.net
Sept. 27 & 28, 2013: Intro to AHFC's 6-Star Rating
This was a great workshop. Many thanks to Scott Waterman, with Alaska Housing Finance Corporation (AHFC), who presented details on a significant addition to the Alaska building energy rating system – the new 6-star energy rating. Here are some links with additonal information.
Energy_Use_PublicFacilities Report (2012)
This report gives an in-depth picture of the energy use of public buildings in Alaska. By looking at comprehensive energy audits of 327 out of an estimated 5,000 public facilities, researchers found that the average building can save $25,000 per year on energy just by modest investments in efficiency.
See details and Powerpoints from past presentations on our archive pages here.
---
Sign up for the ACAT News to stay informed
ACAT is committed to educating Alaskans about technological solutions that can provide both rural and urban communities with diverse, sustainable economies to support future generations. ACAT's Newsletter keeps you informed on the latest happenings and news.  Simply fill out the form on the right to sign up today. You can also support ACAT's mission by becoming a member.