Dec. 7 Net Zero Building in the Arctic
1:30pm- 3:30pm • Anchorage, Alaska 
Location: Alaska Housing Finance Corporation, 4300 Boniface Parkway, Anchorage * Training Room #1
Cost: $15 for ACAT members/$30 for non-members *CEUs available
DESCRIPTION:
This presentation will focus on a proposal by architect Klaus Mayer for a Net Zero Energy multi-generational house intended for Arctic villages. The house incorporates communal design elements such as a shared kitchen and common space that recognizes family members desire to share and interact with each other as well as an outside entry for storage of subsistence foods. For energy savings and waste reduction, urine-diverting dry toilets, a rainwater collection system and low energy appliances are utilized. The home also uniquely incorporates building blocks made from mushrooms (fungal mycelium) as a potential local low cost, eco-friendly solution to traditional building materials. site. The idea of using mycelium (the white vegetative strands that form the root of mushrooms) to replace insulation and other products is being explored across the country. This project relies on work done by University of Alaska Anchorage professor Philippe Amstislavski, who is currently testing a slab of mycelium insulation at the Cold Climate Housing Research Center in Fairbanks. The mycelium can be grown in various shapes and is inert and non-toxic. When removed and exposed to elements, it naturally decomposes. Come learn more about this proposed Net Zero project and  the potential for mycelium products as a building material for Alaska homes and businesses.
PRESENTERS:
Klaus Mayer • Anchorage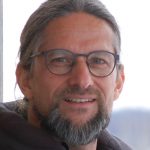 Klaus Mayer is a registered architect in Berlin, Germany. He is sole proprietor of 'the snowhaus' a design firm in Anchorage and Berlin. He is an adjunct professor at the University of Alaska Anchorage where he teaches sustainability in the build environment to construction management students. Klaus studied architecture and received his degree at the University of Applied Science in Stuttgart, Germany. He has lived and worked in alaska since 1995. From 2001-2013  he was co-founder and partner of Mayer Sattler-Smith, LLC. Since in Alaska, he was appointed trustee of the Alaska Design Forum in 1998 and from 1999 to 2012 was Board President. 
Alan Mitchell • Anchorage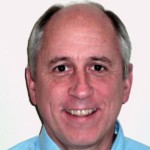 Alan is owner of the energy consulting firm Analysis North. He is the primary software developer of the Alaska Housing Finance Corporation AkWarm Energy Rating software. Other energy work includes designing, installing, and analyzing data from building energy monitoring systems, and performing economic analyses of energy efficiency and energy supply projects. Alan has held energy-related positions at RurAL CAP, the UAA Institute of Social and Economic Research, and Lawrence Berkeley National Laboratory.
Philippe Amstislavski • Anchorage
Phillipe Amstislavski is an associate professor of public health at the University of Alaska-Anchorage and has been leading a team that has developed an insulation material from mycelium, sort of the "root" part of a fungus. His focus areas at the University include the resilience in the Arctic and Sub-Arctic socio-ecological systems, with a particular emphasis on environmental change and community resilience in the Circumpolar North. Application areas include study of the impact of changes in hydrologic cycles on subsistence- based communities, landscape epidemiology, bio-materials development, bioremediation, and environmental risk assessment.